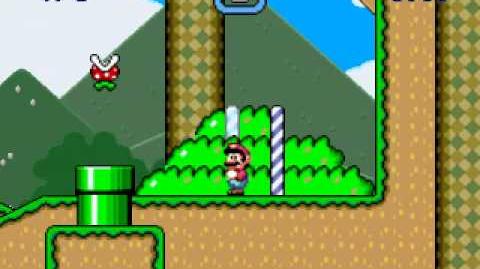 Axew Land is the 5th level series made by Axew13 (as Axew14). The series features 8 levels per world, 8 worlds and the common world structure. The series is based around expressive scenery and not using the Y axis.
Series Structure
Edit
Each world has a challenge level, which can either be world X-1, X-2, X-3, X-5, X-6 or X-7. Every world also has its own single boss (which can be on any level).
Beating the challenge level with all original coins collected and all defeatable enemies destroyed unlocks the bonus level for that word (known as X-B), which elaborates on that world's boss fight and then awards the player many lives and power-ups. However, these levels will not be released until after the main levels are finished.
Course packs (sets of extra 3 levels) are said to be released in the future once the series ends.
There are no side routes in Axew Land.
Reception
Edit
The first level got a good impression from the users who played it, including Markeyruiz97. All reviews can be read here.
Ad blocker interference detected!
Wikia is a free-to-use site that makes money from advertising. We have a modified experience for viewers using ad blockers

Wikia is not accessible if you've made further modifications. Remove the custom ad blocker rule(s) and the page will load as expected.