Brendan

Status

None

Location

USA

Active

No

Websites

Ultimate Game Lab (2014 - Present) / Club Pouetpu (2016)
Brendan (formally BRENDANT98) is a former moderator and creator of the Official PG Guide, PG Collectables and PG Stylesheets.
Brendan is currently in the process of working on a project far larger than collectables, stylesheets, or the PG Guide. The final product will be released in 2016.
The Official PG Guide
Edit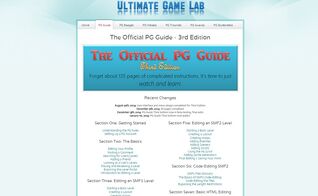 Brendan had an idea to create a detailed guide to help users, especially those new to the site. The guide covers just about everything, including how to personalize your profile using HTML and how to make an SMF1/SMF2 level.
PG Collectables
Edit
Released in 2014, PG Badges were created to promote competition and share achievements. PG Badges can be inserted individually, or as a group via the Badge Collection creator (found at Ultimate Game Lab).
Currently, there are 76 badges users can use, divided into 16 categories.
Beginning in January 2015, users could choose between three badge styles: Classic, Modern and Neon.
Check out the Official PG Badges
PG Badge CollectionEdit
Since PG Badges were using a considerable number of characters, it became necessary to develop a way for users to use badges while limiting their character count.
All badges can be used in the process of creating a collection, with the exception of animated badges, which must be placed on a user's profile separately.
Trophies and medalsEdit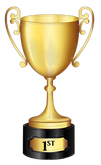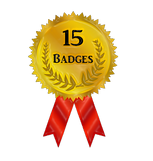 Trophies and medals were released alongside the PG Badge Collection creator.
The medals were created for two purposes: One, to show the quantity of Badges the user has (divided into 5, 10, 15 and 20 Badges), and second, to be used for contests by users (1st, 2nd and 3rd medals).
The trophies, for the other hand, were only created for contests purposes.
PG AwardsEdit
The artwork for the PG Awards was created by Brendan with the help of 09dhowell, who developed the idea of a yearly awards ceremony for the best users and levels.
PG Stylesheets
Edit
In 2015, while experimenting on his profile with color changes in PG tables and the comments box, Brendan decided to develop stylesheets that compile necessary code for style changes.
Soon after, eight stylesheets were released, each with a different color set or theme.
In May of 2015, Brendan released a second generation of PG Stylesheets dubbed "Professional Stylesheets". All 22 of these stylesheets made significant changes to the design and functionality of a PG profile. Each stylesheet contains several "extensions" -- including QuickEdit, which allows users to use HTML tags like <green> and <size5> instead of more complicated code.
Ad blocker interference detected!
Wikia is a free-to-use site that makes money from advertising. We have a modified experience for viewers using ad blockers

Wikia is not accessible if you've made further modifications. Remove the custom ad blocker rule(s) and the page will load as expected.