SMF1 castle edition is a hack developed by mitja. The hack is about the fortress and castle. Many enemies and tiles get fit into castle theme. The music becomes castle from various mario games also some are fortress songs. There have been many other things added like SMB2 bones , SMB3 candle , custom box. The hack can be played here.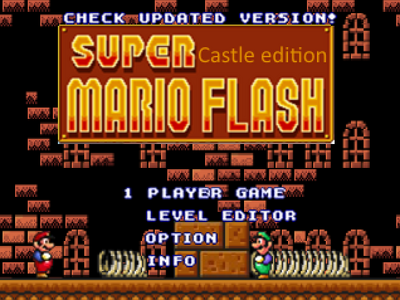 Ad blocker interference detected!
Wikia is a free-to-use site that makes money from advertising. We have a modified experience for viewers using ad blockers

Wikia is not accessible if you've made further modifications. Remove the custom ad blocker rule(s) and the page will load as expected.