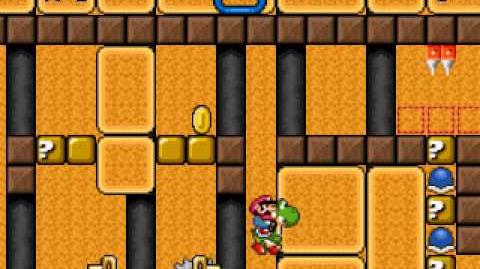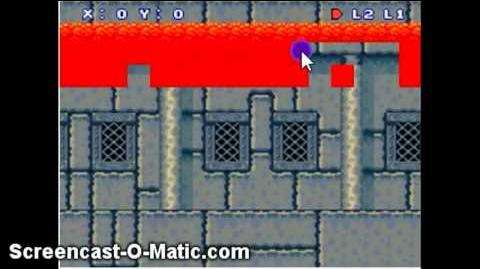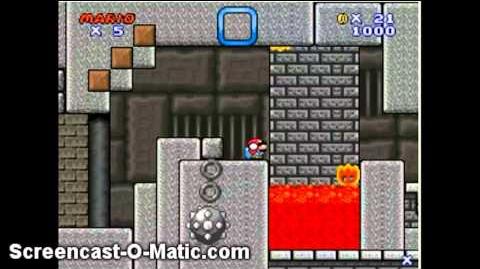 Super Luigi Flash is a hack made by Popthatcorn14.
Main purpose
Edit
The hack's main purpose to allow players to play normal Super Mario Flash 2 levels as Luigi instead of Mario, just like you could in Super Mario Flash.
In the hack, only Mario's sprites are changed to Luigi's sprites from Super Mario All Stars + Super Mario World, Mario's name in the HUD is changed to Luigi's name from Super Mario World, the title screen is changed to say "Super Luigi Flash 2", and "Mario Start" is changed to "Luigi Start."
Two of the Same Hack
Edit
There were originally 2 versions of Super Luigi Flash 2, one made by SPF180 and one made by Popthatcorn14. However, SPF180's version didn't had all Mario sprites fully changed, and Popthatcorn14 came out with a version that has every Mario sprite changed to Luigi, so people started using Popthatcorn14's version.
Wario Land Flash (TheRussian)

Mangled

Pouetpu Games 2014 Award Winners

Super Mario Flash Galaxy Playthrough

SMF2 Axew Land 1-1

Text on the game's page formerly stated that "Luigi now runs faster," similar to how Luigi has a minutely

Super Mario Flash song (make volume louder!)

Super Mario Flash Custom (Indev Progress)

Super Mario Flash 2 Neo Edition Playthrough

Error creating thumbnail: Invalid thumbnail parameters

Super Axew Flash Playthrough

faster top speed than Mario in Super Mario Flash 1. Whether or not Luigi runs faster in the current version of the game is unknown.
External Links
Edit
Super Luigi Flash on Popthatcorn14's website.